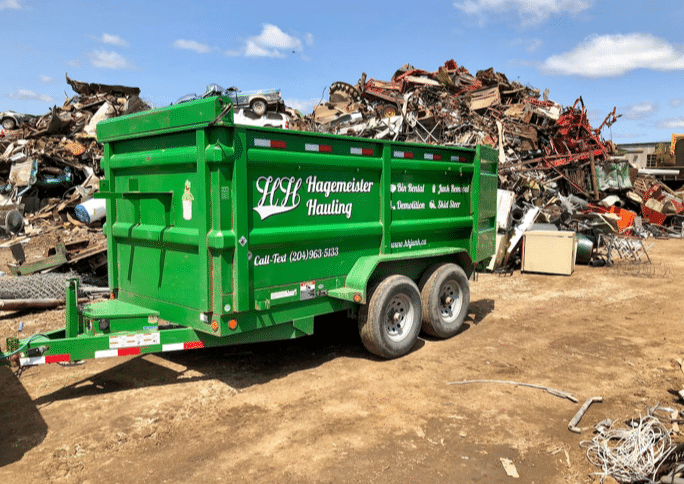 Need To Declutter the Office? We Can Handle It.
Capital Junk offers a Commercial Service Guarantee for Ottawa businesses, Government sectors, real estate agents, general contractors, and property management companies. With a diverse clientele we accommodate for every job type and our friendly staff will answer all of your junk removal questions! We have coordinated numerous large scale commercial junk removal from warehouse and factory cleanouts to multi-floor office cleanouts; we have the experience to coordinate every situation.
Safe Handling & Removal of Office Junk
Once upon a time, offices would throw their old electronics, furniture and other miscellany that they didn't need into a dumpster which would be taken to a landfill. Nowadays, businesses need to be more conscious of the environment and how they either protect or harm it. The problem is many businesses don't have the time or human resources to dedicate to disposing of old office equipment properly.
By letting Capital Junk remove your commercial waste in Ottawa, you're getting peace of mind knowing that it's being disposed of properly. From computers and phones to printers, chairs and desks, just let us know what you need to get rid of and we'll give you a clear estimate. Then one of our experienced, friendly Capital Junk crews will haul away your Ottawa e-waste in a clean, safe and environmentally friendly manner.
Hagemeister's Commitment to Service
Capital Junk prides itself on serving Ottawa communities with the highest standard of quality. When you contact us for commercial junk removal services, you are guaranteed to get the following:
Upfront Pricing: Pricing is standardized & consistent.
We recycle and Donate: We donate all reusable items to charity.
Simplified Billing Process: Billing is simplified with Net 30 day invoicing.
Safe and on-time Service: We show up on time & prepared to work.
Licensed and Insured: We are licensed as a commercial waste hauler & fully insured.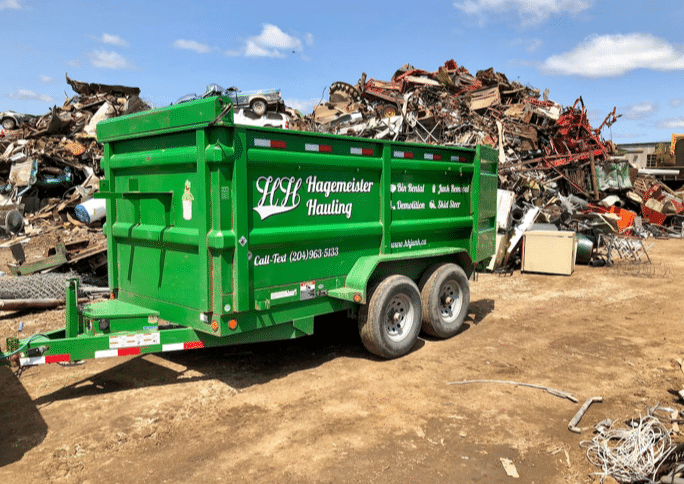 Help Your Furniture Find A New Home
If your furniture is still in good condition, then it would be a waste to let it get recycled or even end up in a landfill. There are many people in the Ottawa area who would love to get a great deal on a couch, cabinet, or table. Instead of having it disposed of, consider a furniture donation to charity!
Capital Junk is proud to support local charities by donating all sorts of "junk" items that can be reused by people who really need them. It's our way of giving back to the community that we love and serve. If you would like more information about what can be donated, you can find information about what we donate here. Whether you want to dispose of or donate your furniture, Capital Junk will still be there to do all the heavy lifting so you don't have to! Get in touch with us today to help your furniture find a new home!
Free, No-Obligation Estimate Before Any Junk Removal
Hover over the fractions to help picture what your estimated removal price is.
Frequently Asked Questions
What Our Customers Are Saying…
Great communication. On time. Called before they came. Polite. Clean. Fair pricing.
Adam Pagtakhan
2021-11-19
Arrived basically at the beginning of the time range they said they would, which in my experience, isn't generally the case. Were super professional, efficient, and accomdating as I kept adding more junk to the job on the day of. Highly recommend.
Amazing and affordable! They came the same day and were done clearing out the entire garage in less than an hour. Definitely 5 stars!!
They were willing to come within 1-2 hours after I called. We needed someone quick, and I'm sure they would have shown up as they were planning to. We had to cancel as a relative was able to come over with their truck. Will definitely use them when I need anything hauled away again!
Michelle Bergen
2020-11-08
This is the second time that I have used Hagemeister Hauling for junk removal. Ryan is super responsive, friendly, great to work with and the rates are very reasonable.
Spoke with Ryan, quoted and had a truck at my place first thing the next morning. Price was right, service was awesome and convenient.
it's a good service I ever have, I call to rent a 20 yards bin, they bring the bin ontime set up, when we done, I call to pick it up, they come to pick up right away. yes, I reference this service to anyone.
Very professional, prompt and courteous. The value for service is great too.
Was able to book quickly and was very impressed with the work. They were punctual, polite, and very efficient. Would definitely book them again.
Michael Phillips
2020-06-16
I have used this service multiple times and it is consistently high quality professional service. They make it real easy start to finish. Highly efficient
Hagemeister Hauling is ready to take care of your needs today!
Monday-Friday
7:00AM - 9:00PM
Saturday-Sunday
9:00AM - 5:00PM
Call text or e-mail Hagemeister today. Send us a picture of your waste or junk. Our experts will provide an upfront price and our next available opening.