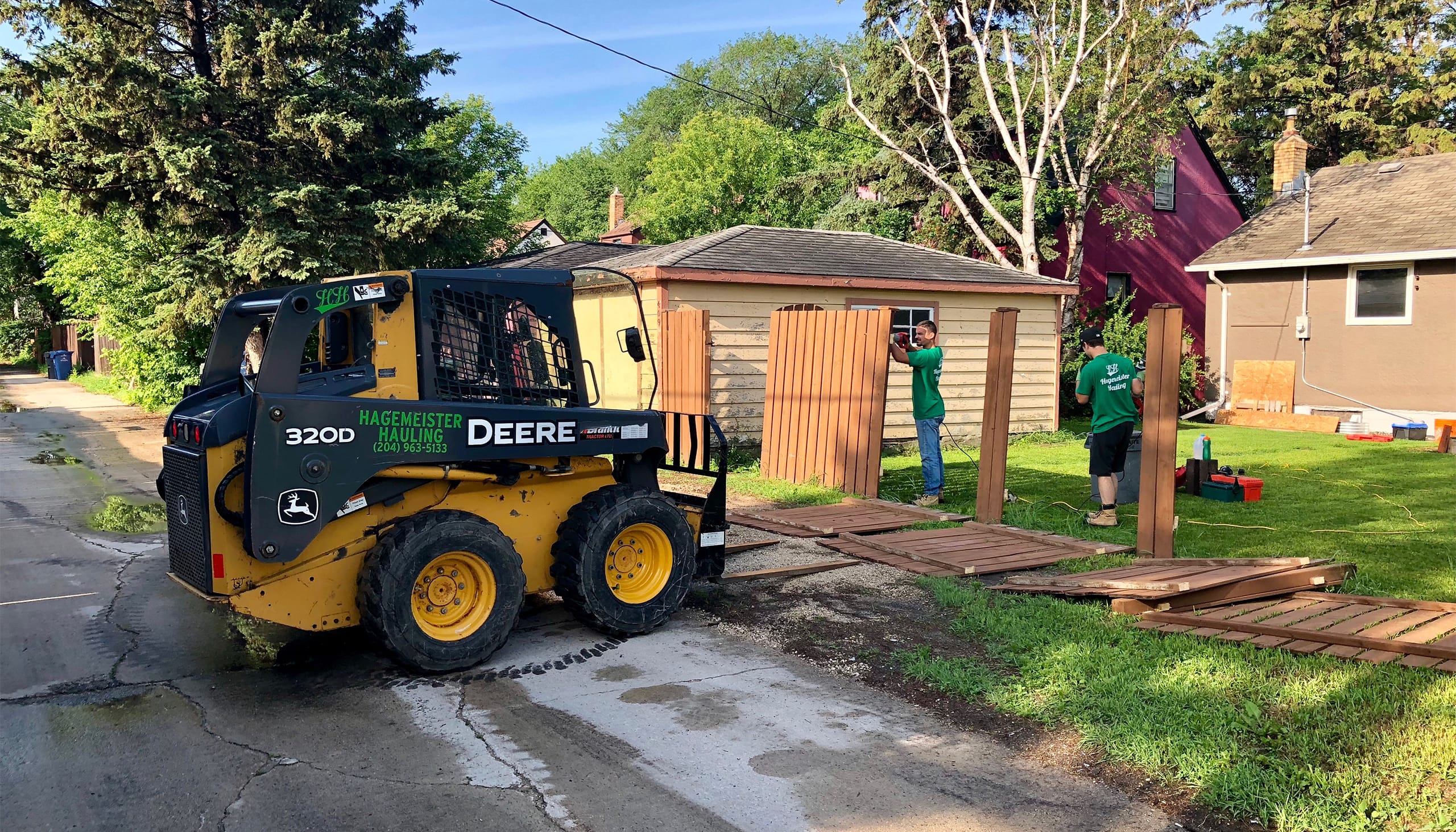 Spring Cleanup? Fall Cleanup? We'll make your Yard Waste Disappear!
A bag or two of lawn clippings and a bundle of sticks can be placed on the curb and picked up by the City of Winnipeg a few times a year, larger yard waste disposal requires a different approach. Has your Winnipeg yard cleanup ended with a large pile of branches, stumps, leafs, shrubs, mulch, weed or plants? Call on Hagemeister Hauling to clean up and remove your yard waste. We make the yard waste cleanup process quick, easy, and stress-free. We come to your door and provide an estimate on the spot – if it sounds good to you we immediately start removing your yard and garden waste. We have large WinBins we can use for larger properties where one trailer load won't cut it or the massive branches won't fit in a pick-up. Contact us if you have garden or yard waste you want us to haul away such as:
Tree branches & stumps
Leaves & hedge trimmings
Plants, weeds & bushes
Roots, stems, trunks and more
Soil, dirt, sand, winter salt & grit, etc.
Other debris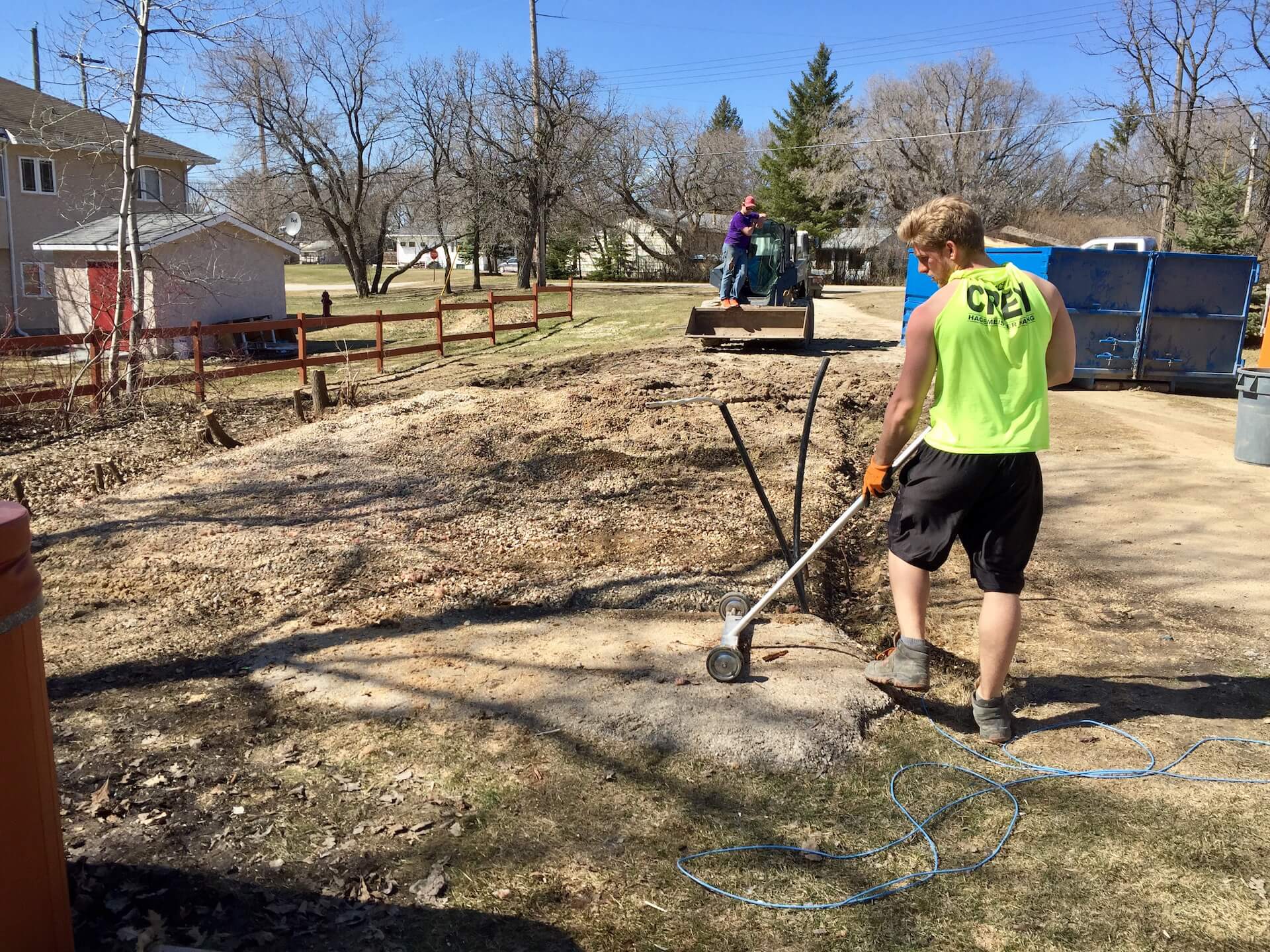 Helping You Clean Up By Removing Yard Waste
Spring cleaning in Winnipeg – or fall leaf cleanup – is an important ritual living in Manitoba. But when you are doing a larger yard clean up job, there are just some things that the City of Winnipeg either won't pick up or will insist that you break down and fit nearly into a proper container, bundle, or yard waste bag. This is often a job that's too big for just one person, so let Hagemeister Hauling your experienced Winnipeg based junk removal company clean up your yard waste and haul it away. We haul away and recycle your yard waste and trimmings leaving you with a clean yard.
Contact Hagemeister today, let us know what you need for your yard cleanup, and we'll provide you with a free, no-obligation quote for yard waste pickup and disposal. Live on a hill or have a muddy yard? No problem. Got a large property with lots of big trees, years' worth of leaves and/or a lot of other debris piling up? We'll remove it all while you relax. Count on the pros at Hagemeister Hauling for a quick, clean, and safe Winnipeg yard cleanup.
Free, No-Obligation Estimate Before Any Junk Removal
Hover over the fractions to help picture what your estimated removal price is.
Frequently Asked Questions
What Our Customers Are Saying…
Great communication. On time. Called before they came. Polite. Clean. Fair pricing.
Adam Pagtakhan
2021-11-19
Arrived basically at the beginning of the time range they said they would, which in my experience, isn't generally the case. Were super professional, efficient, and accomdating as I kept adding more junk to the job on the day of. Highly recommend.
Amazing and affordable! They came the same day and were done clearing out the entire garage in less than an hour. Definitely 5 stars!!
They were willing to come within 1-2 hours after I called. We needed someone quick, and I'm sure they would have shown up as they were planning to. We had to cancel as a relative was able to come over with their truck. Will definitely use them when I need anything hauled away again!
Michelle Bergen
2020-11-08
This is the second time that I have used Hagemeister Hauling for junk removal. Ryan is super responsive, friendly, great to work with and the rates are very reasonable.
Spoke with Ryan, quoted and had a truck at my place first thing the next morning. Price was right, service was awesome and convenient.
it's a good service I ever have, I call to rent a 20 yards bin, they bring the bin ontime set up, when we done, I call to pick it up, they come to pick up right away. yes, I reference this service to anyone.
Very professional, prompt and courteous. The value for service is great too.
Was able to book quickly and was very impressed with the work. They were punctual, polite, and very efficient. Would definitely book them again.
Michael Phillips
2020-06-16
I have used this service multiple times and it is consistently high quality professional service. They make it real easy start to finish. Highly efficient
Hagemeister Hauling is ready to take care of your needs today!
Monday-Friday
7:00AM - 9:00PM
Saturday-Sunday
9:00AM - 5:00PM
Call text or e-mail Hagemeister today. Send us a picture of your waste or junk. Our experts will provide an upfront price and our next available opening.